Image 9 of 20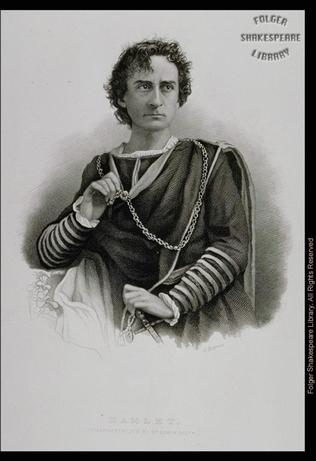 (Click on image to get enlarged view.)

Description: Portrait of Edwin Booth (1833-93) as Hamlet. Half-length, forward, right elbow resting on a support, left hand on hilt of sword. With his right hand he holds part of the chain around his neck.

Folger Act/Sc/L: n/a
Arden Act/Sc/L: n/a
TLN: n/a

Artist: Rogers, J.
Artist (Original work): Anonymous
Date:
Date (Original work):
Medium: Engraving (line and stipple) (signed but undated)
Size: 16.5 x 13.5 cms; 6 1/2 x 5 1/2 (irregular)
Actor: Booth, Edwin
Production:

Location: FSL. Art Vol. b2 no. 14. From extra-illustrated copy of Laurence Hutton's EDWIN BOOTH (New York, 1894), Vol. II; HTC (Booth, Edwin, no. 38).