Image 4 of 14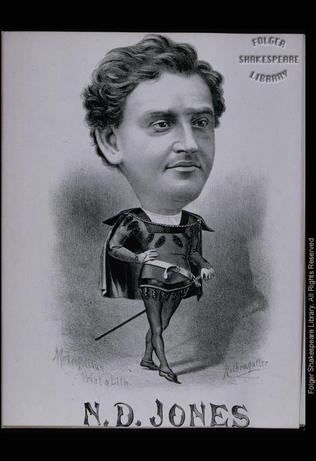 (Click on image to get enlarged view.)

Description: Caricature/Portrait of N.D. Jones as Hamlet. Full length, standing, slightly to right, facing right. He has very enlarged head, is beardless and has short hair. He wears very short tunic and cloak. His right hand rests on his right hip and his left hand rests on the hilt of his sword.

Folger Act/Sc/L: n/a
Arden Act/Sc/L: n/a
TLN: n/a

Artist: Metropolitan Print & Lith. N.Y.
Artist (Original work): Rothengatter
Date:
Date (Original work):
Medium: Lithograph
Size: 27.5 x 17 cms; 10 3/4 x 7 in (irregular)
Actor: Jones, N.D.
Production:

Location: FSL. Art Vol. b48 (unnumbered). From copy of Laurence Hutton's A CENTURY OF HAMLET (New York, 1893).