Image 2 of 14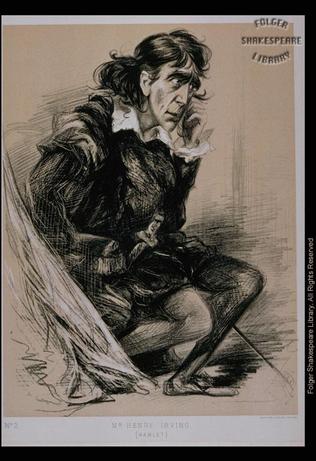 (Click on image to get enlarged view.)

Description: Caricature of Henry Irving (1838-1905) as Hamlet. Full length, seated, to right, facing right.

Folger Act/Sc/L: n/a
Arden Act/Sc/L: n/a
TLN: n/a

Artist: Maclure and Macdonald, Auto Lith. (London)
Artist (Original work): Bryan, Alfred
Date:
Date (Original work):
Medium: Lithograph (signed 'A.B.' but undated)
Size: 32.5 x 24.4 cms; 12 3/4 x 9 5/8 in
Actor: Irving, Henry
Production:

Location: FSL. Art Flat a26 no. 67.