Image 1 of 6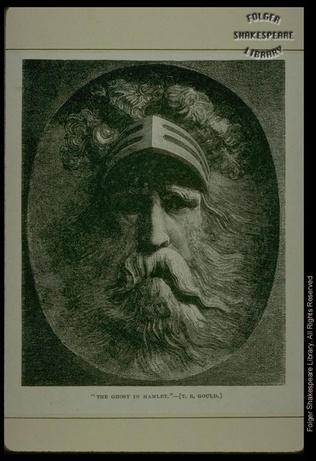 (Click on image to get enlarged view.)

Description: The head of the Ghost looking straight ahead. He is heavily bearded and wears a plumed helmet with the visor up.

Folger Act/Sc/L: 1.4
Arden Act/Sc/L: 1.4
TLN: 0.00

Artist: Anonymous
Artist (Original work): Gould, Thomas Ridgeway
Date: n.d.
Date (Original work):
Medium: Engraving
Size: 10.7 x 8.6 cms; 4 3/16 x 3 3/8 in (11.8 x 10 cms - full pl)
Actor:
Production:

Location: FSL. Art File S528h1 no. 103.