Image 2 of 20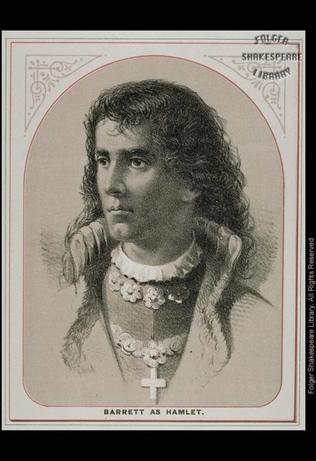 (Click on image to get enlarged view.)

Description: Portrait of Lawrence Barrett (1838-1891) as Hamlet. Bust length, forward, facing left. He wears high-collared outer garment and a cross on a chain. He is beardless and has shoulder-length hair.

Folger Act/Sc/L: n/a
Arden Act/Sc/L: n/a
TLN: n/a

Artist: Anonymous
Artist (Original work): Anonymous
Date:
Date (Original work):
Medium: Lithograph (unsigned and undated)
Size: 14.3 x 10.6 cms; 5 5/8 x 4 1/8 in (arched)
Actor: Barrett, Lawrence
Production:

Location: FSL. Art Vol. b48 (unnumbered). From copy of Laurence Hutton's A CENTURY OF HAMLET (New York, 1893).