Image 5 of 6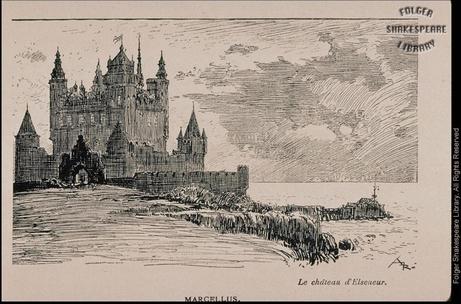 (Click on image to get enlarged view.)

Description: The cliff top outside palace of Elsinore, which is in background at left. To right is sea. No characters are visible.

Folger Act/Sc/L: 1.4
Arden Act/Sc/L: 1.4
TLN: 0.00

Artist: Robida, A.
Artist (Original work): Robida, A.
Date: 1900
Date (Original work): 1900
Medium: Engraving (wood) (signed 'AR')
Size: 9.3 x 15 cms; 3 5/8 x 5 7/8 in
Actor:
Production:

Location: FSL. PR2796 F6 1900 Sh. Coll. CHEFS-D'OEUVRE DE SHAKESPEARE, trans. Jules Lermina, illus. A. Robida (Paris: Edouard Cornely, 1900), p. 13.